*Warning – this post contains images of my feet. FPeople with foot-phobias, avert your eyes!*
No show socks are usually a pain in the butt. They slip and slide and bunch and rip, and look kinda gross. PLUS the ones I used to have would usually poke out of the side of certain flats.
The alternatives: ankle socks and stockings, have their merits, but interfer with the sleek look of an outfit, or your ability to remain both temperature, and stylishly cool.
I used to have two reliable standbys, at least for athletic shoes: the Lorna Jane Secret Sock and the Nike No-Shows.
They do indeed, stay hidden and stay on better than any I've tried, so I have a few pairs of each
But neither work with flats. For a while it was no big deal. I went with hose or barefoot with my ballet flats. Then started to wear loafers/slip ons, and wear them far more often. I wanted something a little more comfortable and hygienic. The Nikes went close, just ignoring the bits that poke up, but an impulse buy at Uniqlo has resulted in victory at last!
May I present the Women's Square Cut No-Show Socks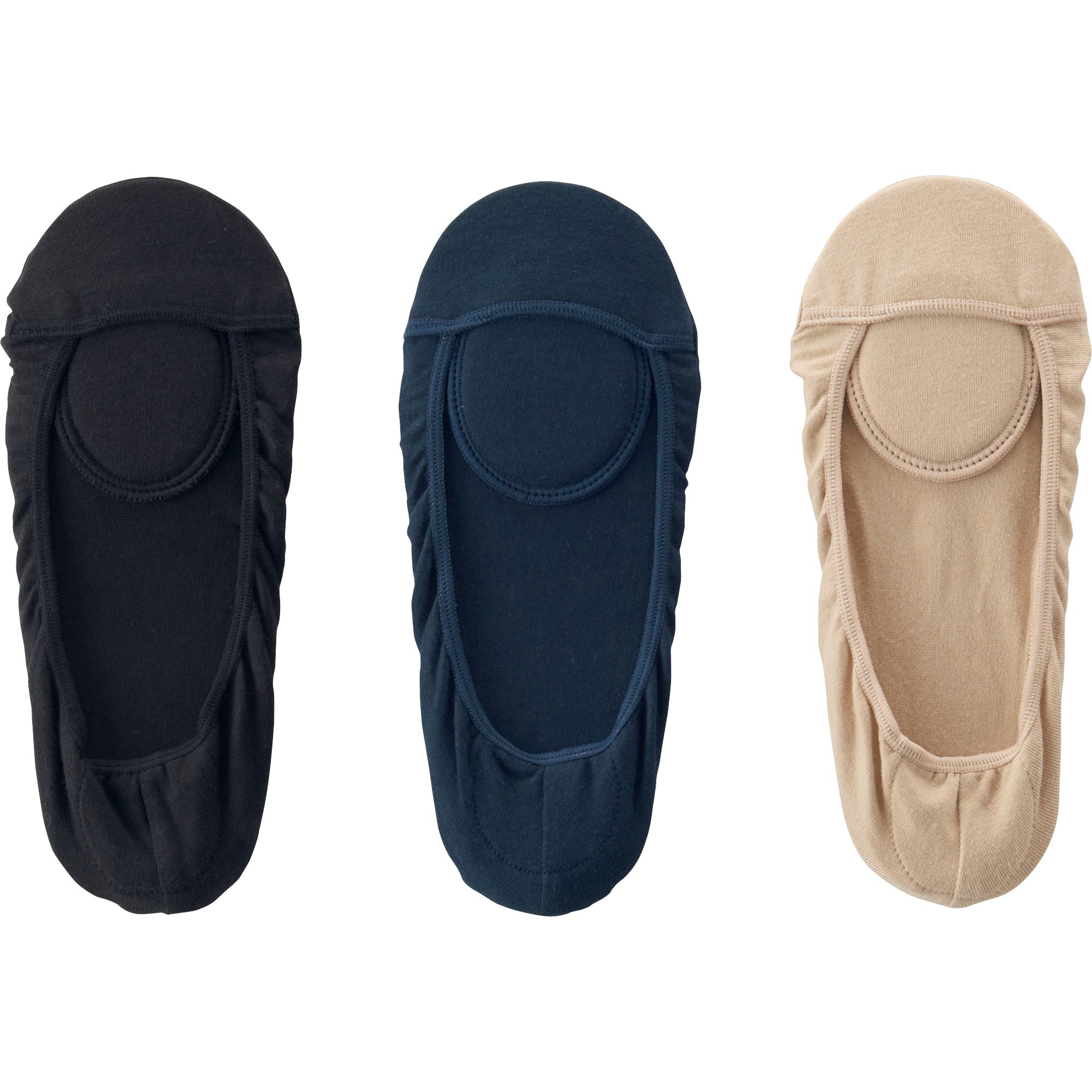 These babies are 3 for $10!
This is what my previous no-show socks look like – apologies for the mismatched colors
And then the Uniqlo
They aren't bare feet! You can *just* see the liner (could tuck it in if I wanted)
I'm not going to lie, they do still slip, but at a much more acceptable rate (i.e. not every 5 steps like with the drugstore ones)
Plus their clever shape stops the corners from cutting in!
So what are you waiting for?!